One of the very first textures that Fleshlight created, the Speed Bump texture is still a popular choice for those who are trying out one of these toys for the first time. Fleshlight Speed Bump offers a whole lot more enjoyment and intensity than the regular old smooth sleeves, but won't send you over the top as fast as some of the newer and crazier textures, so I guess you could say this is one of the "middle of the road" textures to choose from.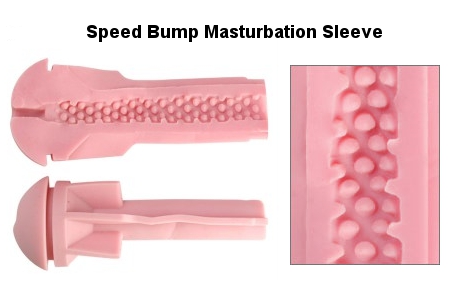 BUY Fleshlight Speed Bump sleeve NOW!
The Speed Bump Fleshlight texture is only available to choose when using the Build Your Own Fleshlight system, which means that if you want to get one of the Fleshlight Girls or Private Collection toys you will not be able to choose this. It is also a little bit cheaper than the Fleshlight textures in the other ranges of toys, so that is yet another reason why it has become popular with first time users who aren't completely sure about how good Fleshlights really are yet.